By Alena Prcela
SEQUIM, Wash. — When Joshua Carver hurt his back as a middle linebacker for the freshman football team, his doctor prescribed a round of pain pills. When his pills ran out, he found more at parties. When his money ran out, he found cheap heroin on the streets for $5 a bag.
Carver dropped out of high school in 2008, stole money from his family and spent many nights in the county jail, high and barely able to recall what had put him there.
Fourteen years after that first prescription, 28-year-old Carver is among hundreds of Native Americans in the Pacific Northwest working to overcome opioid addiction in a region flooded by prescription painkillers and black tar heroin, a crude, sticky substance shipped in by drug cartels.
"You always think you can stop," said Carver, a citizen of Jamestown S'Klallam, a 543-person tribe on Washington's Olympic Peninsula. "Then you go to stop and you get sick and you realize that you can't."
Jamestown S'Klallam, with ancestral ties to the land dating back more than 10,000 years, sits in the northeast corner of Washington's Clallam County. In 2017, according to the Centers for Disease Control and Prevention, doctors wrote nearly 102 opioid prescriptions per 100 residents in the county — higher than the number of prescriptions in some areas of Appalachia, seen by many as the epicenter of the epidemic.
No other county in Washington saw more heroin-related deaths in 2016 than Clallam, according to the Washington State Department of Health.
In a region dependent on logging and manual labor, experts said pain pills were widely prescribed for on-the-job injuries. The county's proximity to the Pacific Coast also made it easier for drug cartels to ship in heroin, particularly a form of heroin found primarily west of the Mississippi.
"They're selling it for $5," said Brent Simcosky, director of health services for the Jamestown S'Klallam tribe. "A six-pack of beer is more expensive than heroin. There are networks where you can call and they deliver it like a… pizza."
Jamestown S'Klallam plans to open a healing campus, where medication-assisted treatment would be supplemented by native storytelling, singing, drumming and crafting. Much like a longhouse– a traditional home for coastal Native American families– faces the water, the center would face southwest toward the headwaters of the Dungeness River.
In late 2017, the Swinomish Indian tribal community, about 60 miles northeast of Sequim, opened a similar recovery center.
For generations, tribal communities struggled to deal with alcohol addiction. The influx of prescription pills and illicit opioids created new treatment challenges, said R. Dale Walker, a Cherokee professor emeritus at Oregon Health & Science University.
Many Native American tribes are in rural areas, often plagued by high unemployment rates and limited access to education, housing and health care, said Walker, who has consulted for more than 250 tribes.
"You can just imagine that a lot of people feeling the pain want to make the pain go away," he said.
For Carver and his family, healing centers and other services are a critical lifeline.
"Whatever it takes, it's better than finding one of your children dead," said Carver's mother, Shawna Priest, a medical assistant for Jamestown S'Klallam's family health clinic.
The current clinic provides primary care and limited addiction treatment. The tribe wants to expand existing services with the new healing campus.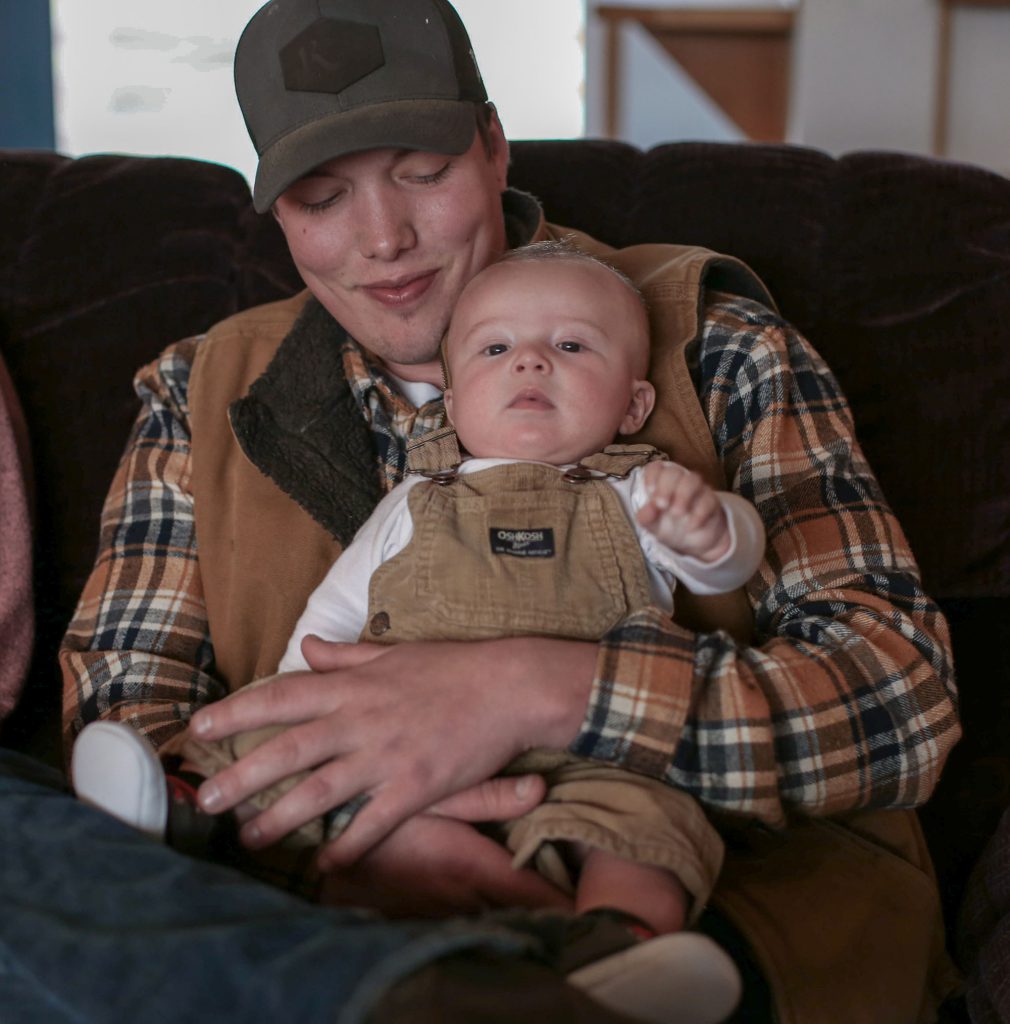 On a recent afternoon, Priest sat with her children in a house near the edge of Sequim. The walls were decorated with family photos and a tiny dog named Brutus, clad in a T-shirt that read "Problem Child," darted around the living room.
For years, 49-year-old Priest said, she would often look into her son's bedroom when he was sleeping to be sure his chest was still moving.
"It terrified me every time I went in there," she said. "I thought… one of these times I'm going to go in there and it's not going to be going up and down."
Priest's younger daughter, 26-year-old Hannah, also struggled with opioid addiction, at times using painkillers with her brother at local parties. Later, the siblings drove together to Seattle to pick up larger, cheaper quantities of heroin.
"It's like shopping at Costco — just horribly," Carver said.
Carver and his sister went to inpatient treatment, outpatient care and court-mandated youth programs. Eventually, they turned to medication-assisted treatment that blocks the euphoric effects of opioids.
Carver, who has been in recovery for two-and-a-half years, is now a construction worker for the tribe and the father of Jameson, born last July. The tribe is paying around $5,000 this year to finance his construction management and business degrees. Hannah has a steady job at the tribal casino and was recently promoted.
In Priest's living room, Carver cuddled with Jameson, who was dressed in tan corduroy overalls and dark gray lace-up sneakers. Soon, Carver would leave his mother's house for a day at work renovating an old house into new tribal offices.
He glanced at his son. These days, Carver said, he spends most of his time worrying about Jameson, school and work, rather than the possibility of relapse.
"It's not even a thought in my mind."