By Mia Mamone, Jonah Dylan and Alena Prcela
June O'Brien isn't too worried about ghosts. She said she believes that counselors working to treat drug and alcohol dependency at the Northwest Indian Treatment Center in western Washington see tribal ancestors standing behind patients.
That's fine by her. The center sits on two and a half acres of ancestral land in rural Elma, Washington, where members of several Pacific Northwest tribes would once gather in the summer. Here, in this remote town of 3,000 about 40 miles east of the Pacific Ocean, spirituality is just as important as mainstream medicine.
Across the country, hard-hit indigenous communities are turning to tradition to battle the growing threat of substance abuse.
From Washington to Wisconsin and beyond, tribes are using cultural activities and nature-based medicines — some dating back thousands of years — to reach and treat members struggling with addiction.
Experts say many tribal members have traditionally distrusted Western medicine and that an integrated, holistic approach to drug treatment and recovery is crucial.
"Treatment of special populations has to reflect the identity of that population," said O'Brien, the director of the treatment center run by the Squaxin Island Tribe, whose members for generations have lived along the seven southernmost inlets of Puget Sound. "We say that they are coming home to themselves."
In Phoenix, the Patina Wellness Center has integrated talking circles and sweat lodges with more mainstream drug treatment The center is one of 18 sites run by the nonprofit Native American Connections.
"We believe that these traditional ways are what provide us with the guidance to understand our place in nature, in the family, to understand ourselves as individuals," said cultural counselor Dwight Francisco. "Our goal is to reconnect them to those value systems that will help them to heal."
The focus on tradition and culture is so integral in Arizona that the state's Inter Tribal Council, which represents 21 tribes, has urged state officials to use Medicaid funding to reimburse hospitals and clinics that employee traditional healers as regular workers or consultants.
"I've seen firsthand how traditional healing alleviates the stress of the situation," said Alida Montiel, health and human services director of the Inter Tribal Council of Arizona. "Hopefully, it helps you find out the root of the illness, helps you with the next step."
At addiction-focused ceremonies in South Dakota, Native American Church members gather from dusk to dawn to call on spirit helpers and to commune with peyote, a small cactus with psychoactive properties used by tribal members for thousands of years. Peyote, which grows in southern Texas and northern Mexico, can minimize withdrawal symptoms, tribal members say.
Though peyote is classified as a Schedule 1 drug, the American Indian Religious Freedom Act Amendments of 1994 allows Native Americans to use the cactus for religious purposes.
"The peyote way of life is a healing way of life," said Sandor Iron Rope, an Oglala Sioux Lakota from the Pine Ridge Reservation and the president of the Native American Church of South Dakota.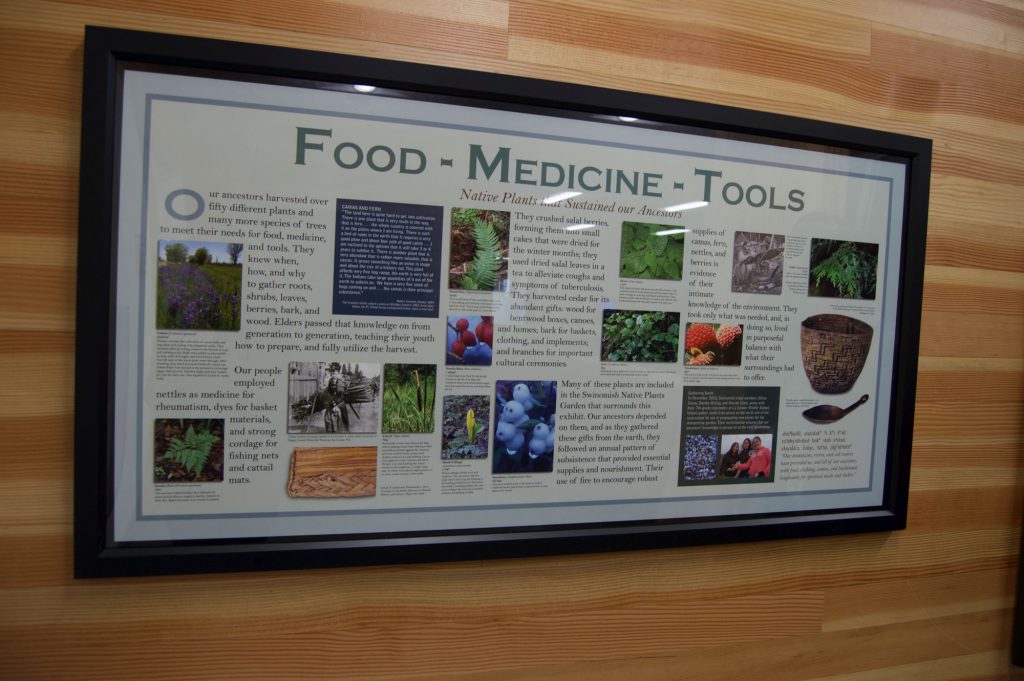 Peyote is more commonly used to treat alcohol addiction and other ailments. In Michigan, Native Americans are fighting the opioid epidemic with other natural medicine.
Fawn YoungBear-Tibbetts, a White Earth Ojibwe traditional practitioner, uses sage to help ease the symptoms of opioid withdrawal, including nausea.
In western Washington, the Squaxin Island Tribe, known as "The People of the Water," used federal money to open its widely touted, 28-bed treatment center in 1994.
The tribe has long combined mainstream medicine with cedar-weaving, drumming and beading. Residents have access to an on-site sweat lodge for purification ceremonies and a healing garden with traditional medicine and food, such as nettles, violets and dandelion leaves.
O'Brien, the director of the center, said the oppression shouldered by generations of Indian people created cycles of poverty, trauma and substance abuse. Traditional healing, she said, is an integral part of the recovery process.
"Everything here is cultural," she said.