By Jacquelyne Germain
During the Trump administration, opposition to U.S. immigration policy conjured up images of illegal migrants with criminal backgrounds wreaking havoc on America's legal system.   
"They're bringing drugs. They're bringing crime. They're rapists," the former president said in his 2015 announcement to seek office.
Six years later, two Republican lawmakers have created images of immigrants preying on a different target: the environment. 
In mid-March, U.S. Reps. Paul Gosar (R-Ariz.) and Bruce Westerman (R-Ark.) penned a letter to Department of Homeland Security Secretary Alejandro Mayorkas, demanding to know whether the surge of thousands of migrants at the southern border was posing risks to wildlife and turning federal lands into dumping sites.
The representatives cited fears about trash left behind by migrants and the vandalism of American homes and businesses.
"We cannot ignore the environmental impact of illegal migrants when devising immigration enforcement policy," wrote the representatives, who, at the time both sat on the House Committee on Natural Resources. In November, the House voted to remove Gosar from committee assignments after he tweeted an altered anime video that depicted him killing Rep. Alexandria Ocasio-Cortez (D-N.Y.) and swinging swords at President Joe Biden. 
For decades, groups pressing to limit immigration have advanced a link between immigration, overpopulation and damage to the environment, building on a legacy of past environmental eugenicists and eco-nativists. Websites have long included images of pristine national parks, mountains and waterfalls.
Now, with Biden promising sweeping changes to the U.S. immigration system, some groups and politicians are once again warning that America's parks, roads and neighborhoods will suffer.
"I see it as the same old story," said Lisa Sun-Hee Park, an Asian American studies professor at the University of California Santa Barbara who wrote a book about the environment, immigration and social inequality. "It's not that hard for us to figure out what is actually going on underneath."
Early conservationists who worried about the pollution of natural lands frequently talked about the threat immigrants posed to a predominantly white America, said John Hultgren, an author and environmental politics professor at Bennington College in Vermont. 
"There was a really close connection between nature and the nation," Hultgren said. "Something that was perceived to be a threat to one was automatically filtered through that prism and seen as a threat to the other."
Arguments tying immigration to the environment gained steam with mainstream audiences in the 1970s when the late John Tanton, an ophthalmologist from Michigan, started talking about population control. In 1997, Tanton told the Detroit Free Press that if borders weren't secured, America would be overrun by people "defecating and creating garbage and looking for jobs."
Tanton once chaired the Sierra Club's National Population Committee, where he pushed the idea that overpopulation was the greatest threat to the environment.
The Sierra Club ultimately pushed back. Hop Hopkins, the club's director of organizational transformation, said the Sierra Club has since denounced Tanton's ideologies and advocated for immigrants' rights.
"The Sierra Club is actively opposed to the Trump administration's initiatives such as the southern border wall, inhumane detention and mass deportation," Hopkins said.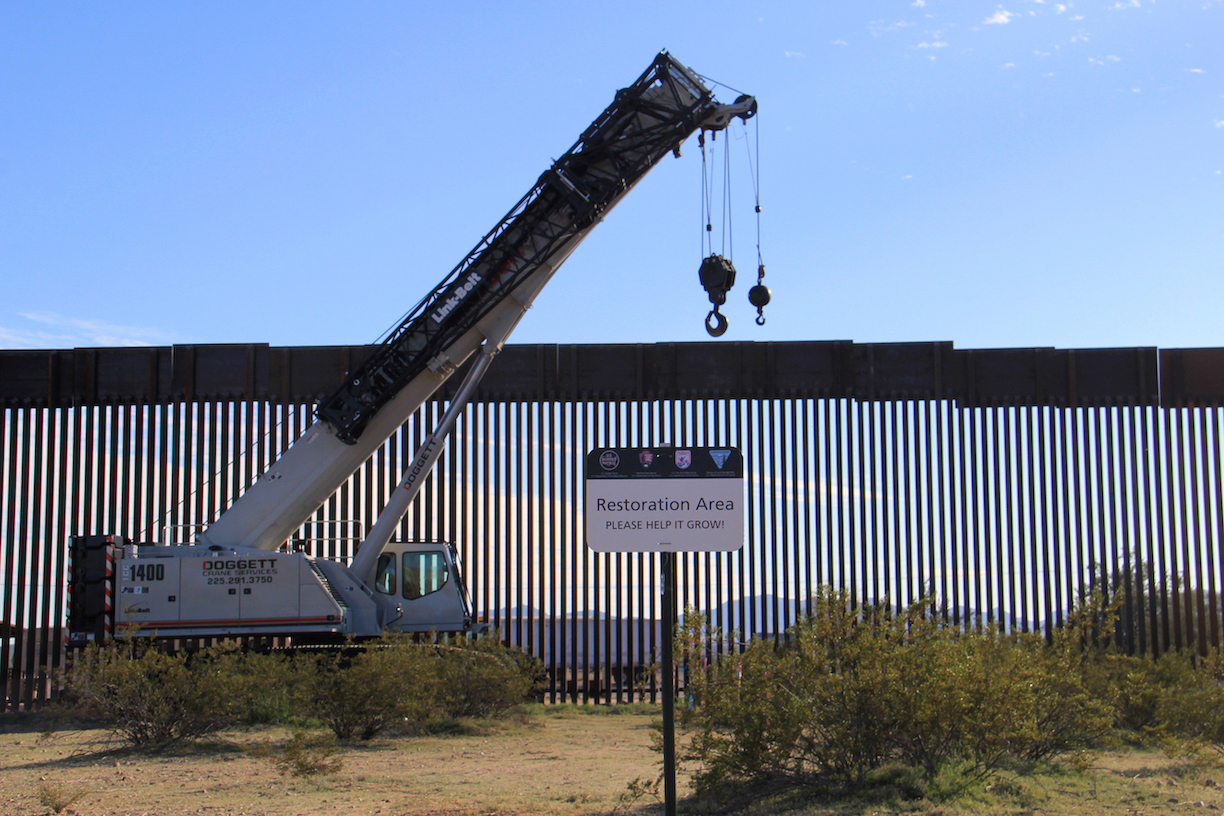 Tanton went on to create a network of organizations that have pressed to limit immigration, including the Federation for American Immigration Reform, the Center for Immigration Studies and NumbersUSA. 
Behind images of desert lands riddled with trash, a 2018 Center for Immigration Studies blog post noted, "Every illegal alien prevented from crossing our southern border represents about seven pounds of garbage that will no longer be left behind to potentially damage water systems, wildlife, and soil."
Ira Mehlman, FAIR's media director, said with nearly two million immigrants expected to cross the southern border this year, trash poses serious environmental consequences.
"These are people who are carrying everything they need on their back and they dispose of this stuff as they go, and it results in just tons of trash littering the wilderness," Mehlman said. 
On April 1, two weeks after Gosar and Westerman sent the letter to Homeland Security, U.S. Sen. Marsha Blackburn (R-Tenn.) appeared on a conservative talk show, warning about the environmental damage caused by migrants. 
"For all of those that are concerned about the environment, we have an environmental crisis because the migrants are running across the border, they're trampling through the ecosystem," she said.
Blackburn, Gosar and Westerman did not respond to requests for comment.
As climate change and other environmental threats loom, Hultgren said he fears some government leaders may continue to promote the "greening of hate." The phrase was coined by Hampshire College professor and environmental activist Betsy Hartmann to describe how the environmental movement has been used against immigrants. 
The Sierra Club's Hopkins said as environmental problems arise, some will seek to place blame.
"It doesn't take much of an imagination to look ahead and guess the harm and bias that could come from scapegoating immigrants for the climate crisis," Hopkins said. "It's really a very dangerous idea that puts communities and people at extreme risk."